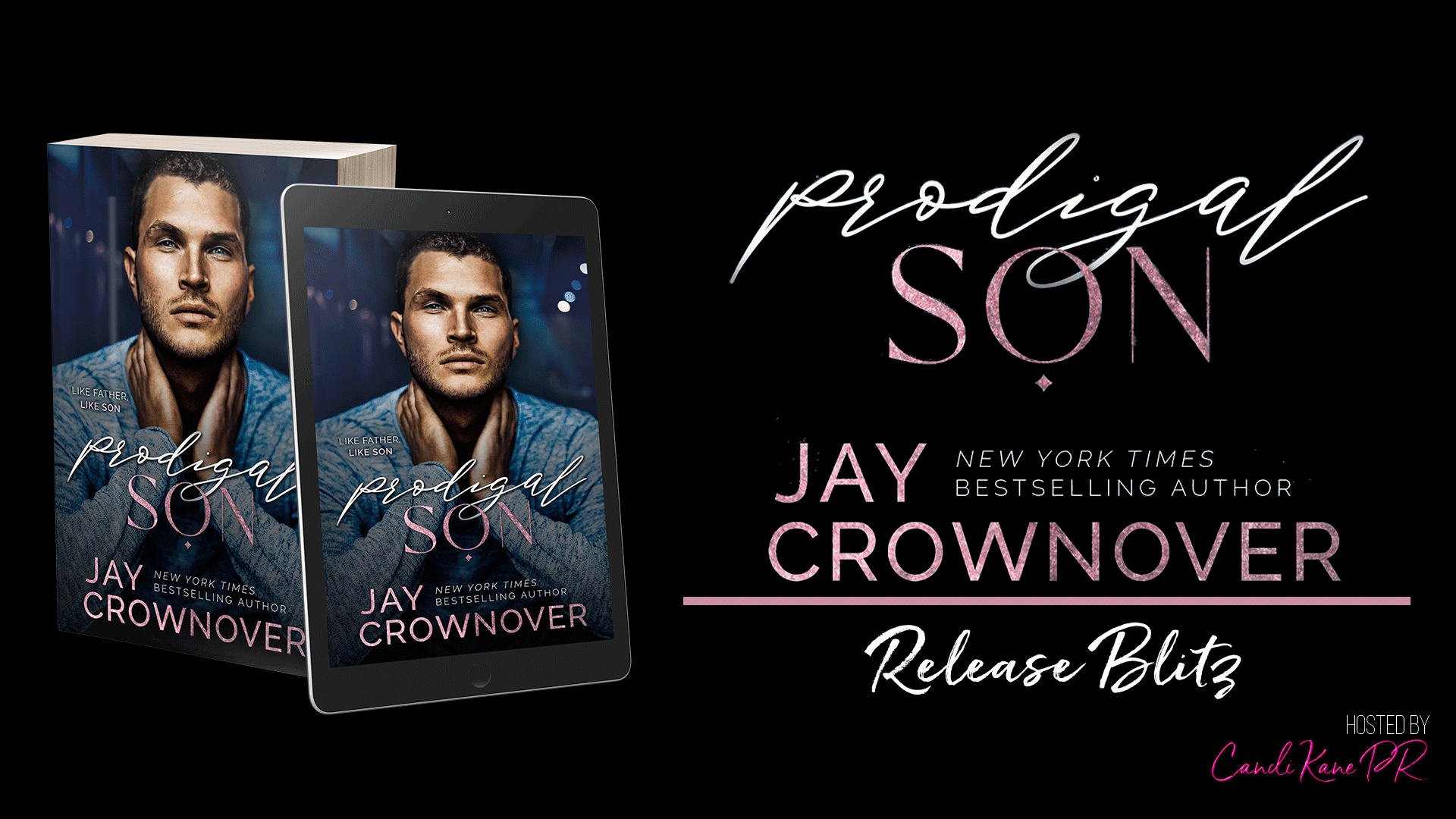 PRODIGAL SON (The Forever Marked Series Book 2) by Jay Crownover
Release Date: January 12th
Genre/Tropes: Single Dad Romance/Childhood Friends-to-Lovers/Destined Lovers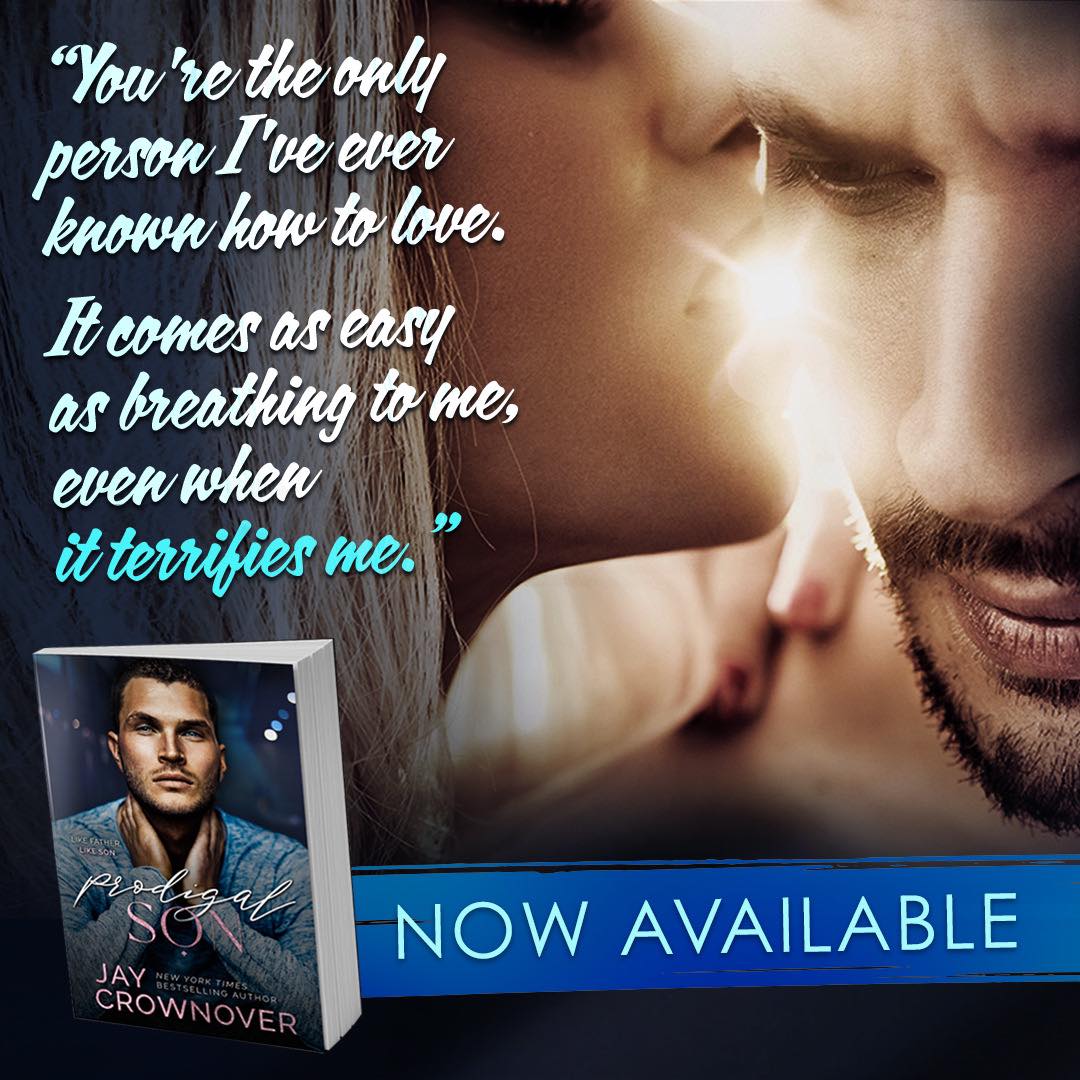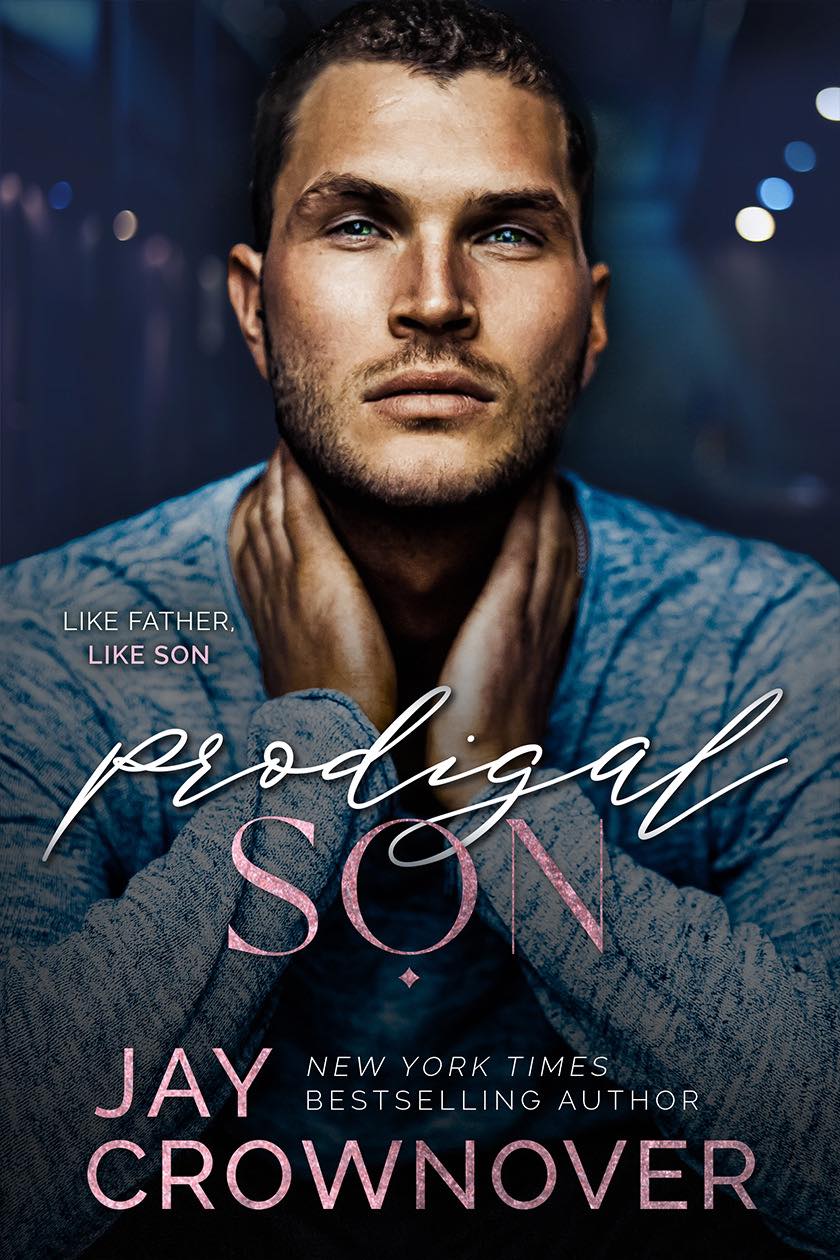 When she was a little girl, Remy Archer fell in love with Hyde Fuller at first sight. In fact, he was the only thing she could see for a very long time. For Remy, it never mattered to her that Hyde was always too serious and always seemed so sad. To her, he was the very best, and the center of her entire world. She never dreamed he would let her down when she needed him the most.
Now Remy is a semi-reasonable adult, one with a better understanding of why her intense feelings scared Hyde away when she was at her lowest point. She's moved on, and if anyone asks she's perfectly happy with the chaotic and hectic life she's built. She's also really proud that she's still around to experience all the best and worst that surviving something deeply traumatic has to offer. The last thing she needs or wants, is Hyde coming back and taking over her every thought and feeling the way he once did. Unfortunately, they picked the exact same time to come home to search for a little redemption.
When he was a little boy, the instant they met, Hyde Fuller wanted nothing more than to protect Remy Archer from everything, including herself. She gleefully took up every moment of his free time, and every ounce of his patience, as they grew alongside one another. He was so intent on keeping her safe, he didn't realize how deeply Remy had worked her way into his heart.
Now that Hyde's facing the biggest challenge and biggest change of his entire life, he deeply regrets walking away from Remy. She was always the one person who always had his back, no matter what. The way Remy loved him used to terrify him, but now, it's the way he loves her that scares him to death.
Hyde knows he needs Remy in his life, so he can finally figure out how to be the man she always believed him to be. History has a bad habit of repeating itself, and Remy has a knack for turning even the most simple of situations end over end. This time Hyde is determined to stay by her side no matter what, even though his love for Remy is going to change more than his life this time around.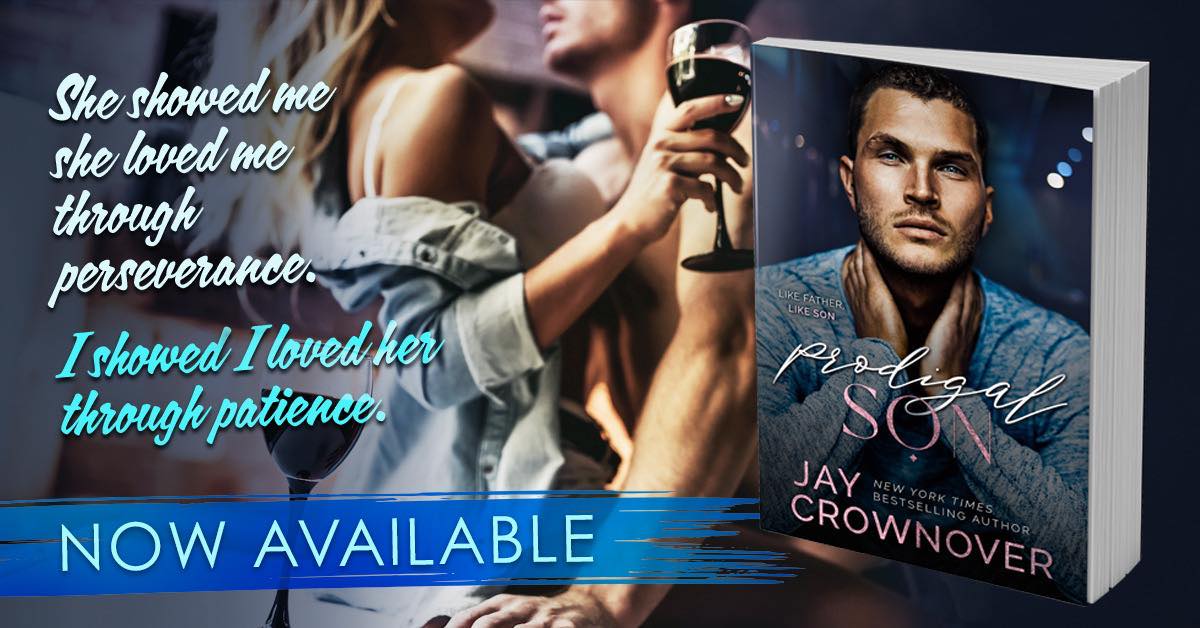 Jay Crownover is the international and multiple New York Times and USA Today bestselling author of the Marked Men Series, the Saints of Denver Series, the Point Series, the Breaking Point series, the Getaway series, the Loveless, Texas series and the Forever Marked series. Her books can be found translated into many different languages all around the world. She is a tattooed, crazy haired Colorado native who lives at the base of the Rockies with her awesome dogs. This is where she can frequently be found enjoying a cold beer and Taco Tuesdays. Jay is a self-declared music snob and outspoken book lover who is always looking for her next adventure, between the pages and on the road.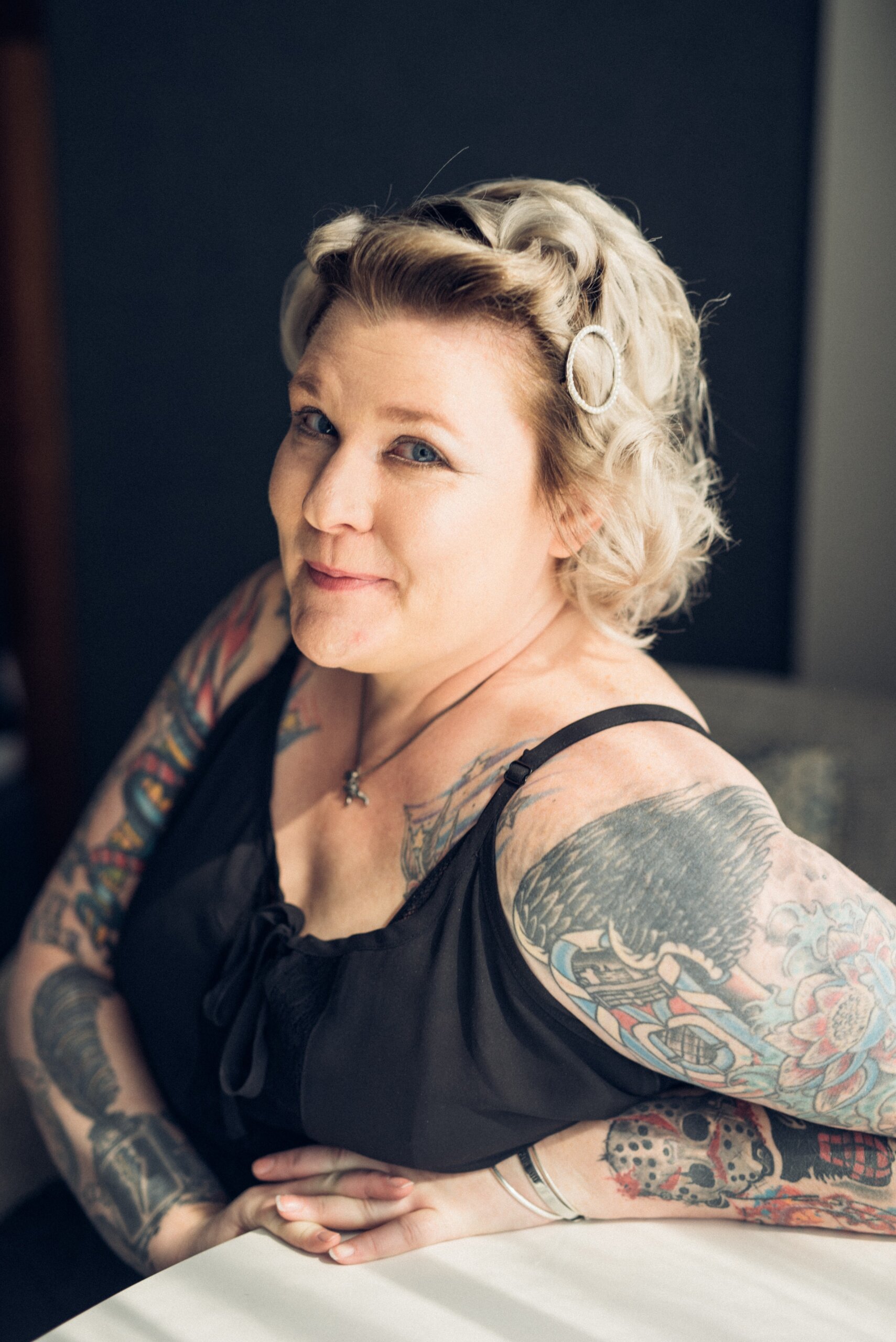 [I received a digital arc for an honest review]
Prodigal Son by Jay Crownover is the second book in The Forever Marked series featuring the second generation of the Marked Men and Saints of Denver. Remy Archer has always been a lot, and it took years of intensive soul searching and medical/psychological intervention to find a happy place. When one of her most significant triggers, Hyde Fuller, returns to Denver she knows she will need to find new coping mechanisms to deal with the surge of memories he brings back. Hyde's return to Denver is shrouded in sadness, as he returns after the death of a girlfriend and the premature birth of his daughter. He hopes that surrounding himself with the support of his family will help with the overwhelming weight of the world on his shoulders. He knows he should stay away from Remy after their difficult past, but he finds himself wanting to pull her close rather than push her away as he did for so many years. The two will need to decide if being part of each other's lives will help or hurt.
"Do your worst, Hyde." "No. I'm going to do my best for you, Remy. Always." That was a promise I was certain I could keep.
Remy Archer has lived a life of extreme highs and lows. After her mental illness was diagnosed and she was able to identify triggers, she spent years traveling trying to find herself balance. Her return to Denver is meant to help rebuild relationships that suffered, but she never expects one of those to be with Hyde. She realizes she may not be able to control herself around him and decides that minimal interaction is best and tries to set boundaries. Hyde manages to break down her carefully set boundaries when he reaches out with such brutal honesty and vulnerability. She still tries to keep things just physical, but those lines blur as she realizes she's not just falling for Hyde again but also for his precious daughter Hollyn.
"This kiss wasn't a tool to pull me closer like in the old days; this was a weapon she was using to try and drive me away. Unfortunately for her, I didn't plan on going anywhere now that everything in my life felt like it was finally falling into place."
Hyde Fuller has struggled since childhood to feel secure in his place in the world. He thought that leaving to enlist would help him establish the security that comes with life in the military. He returns not only struggling himself but with a child who needs so much from him. Hollyn is a bright spot in his life that he is so worried about not being enough for her. The moments between Hyde and Hollyn will fill your heart to the brim. He returns to Denver wanting to pull the only person he's ever been able to be one hundred percent himself with close. But Remy is reluctant to trust his newfound openness to the idea of them together, and fights him at every turn. He refuses to give up on them though, knowing how much he and Hollyn need her brightness. He allows himself to be engulfs in their heated connection and struggles to slow down to a pace that is comfortable for Remy.
"It had taken a long time, and the road was often dark and treacherous, but I found my way home… And so had the prodigal son."
The premise of this book pretty much guaranteed an emotional ride and this book did not disappoint. Mental illness can be difficult to present in a story without biases or stereotypes, and I felt that Crownover took the time to approach the subject with respect and acknowledged in her foreword that the representation in this book was based on personal experiences. The honest and real portrayal of the characters and the struggles were moving. She showed how it's a constant battle that you shouldn't be defined by, and the importance of taking care of yourself in order to be able to care for those you love. This book took on additional heavy subjects, but never failed to keep you engaged in the ongoing romance between Hyde and Remy. It was nice watching their relationship evolve. As always this book left you dying for the next story whether it be Zowen chasing his future to California or Daire and her enemy who may be a little more than that (can't wait because Campbell's sketchy history has my NEEDING MORE).
5 stars for Hyde and Remy's bumpy and emotional road back to each other.
Content Warnings: attempted suicide, Mental Illness, and infant health issues.