THE BEST MEN by Sarina Bowen & Lauren Blakely Release Date: January 18th, 2022 THE BEST MEN by Bestselling authors Sarina Bowen and Lauren Blakely is NOW LIVE!! Don't miss out on this enemies-to-lovers, opposites-attract, irresistibly sexy standalone romance between the best man and the other best man! NOW AVAILABLE!!! Amazon: https://geni.us/BestMenAmazon Apple: https://geni.us/BestMenApple Nook: https://geni.us/BestMenNook Kobo: https://geni.us/BestMenKobo Google: https://geni.us/BestMenGoogle Audible: http://blkly.pub/AudioTheBestMen Narrated by Teddy Hamilton & Jacob Morgan!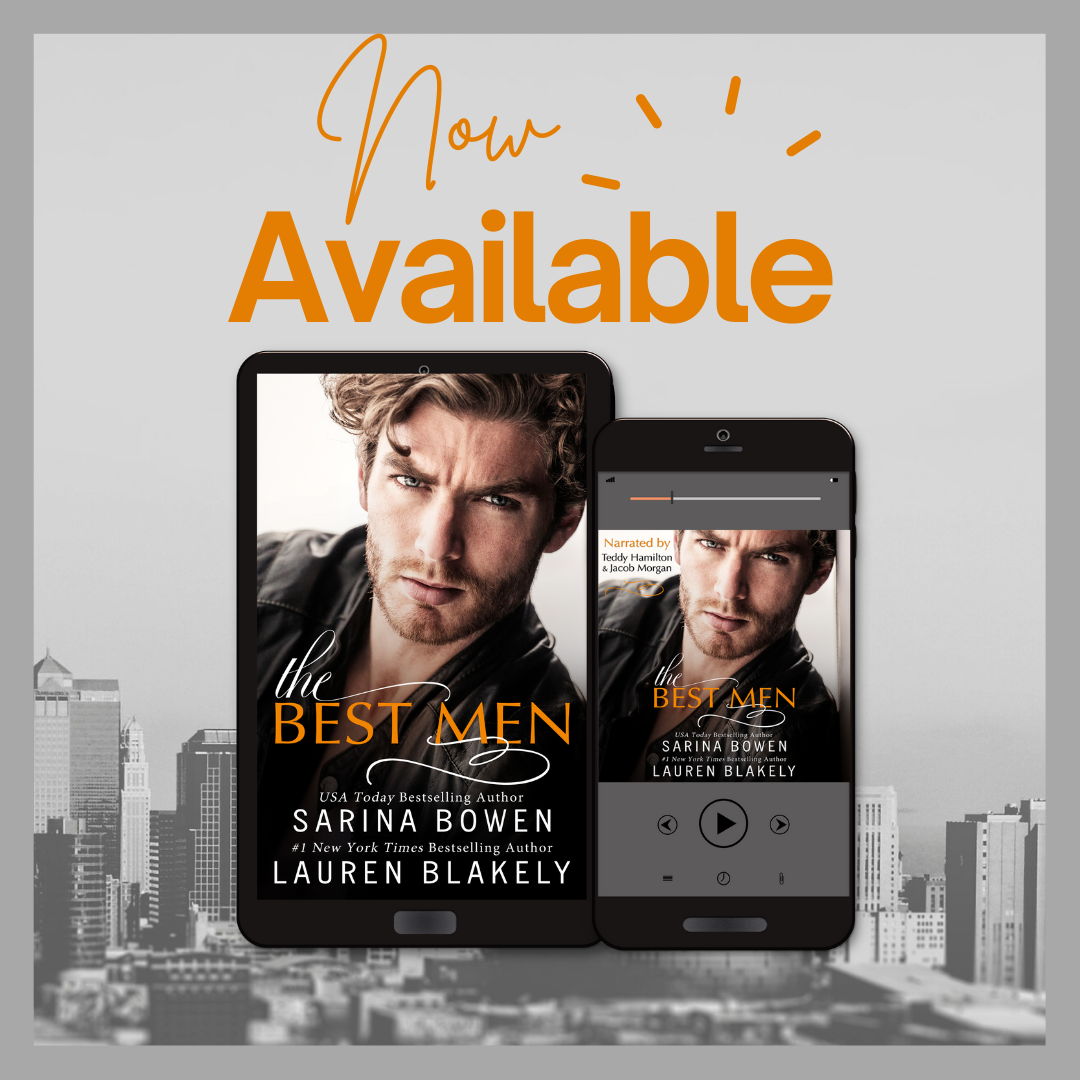 Add to Goodreads: https://www.goodreads.com/book/show/58790303-the-best-men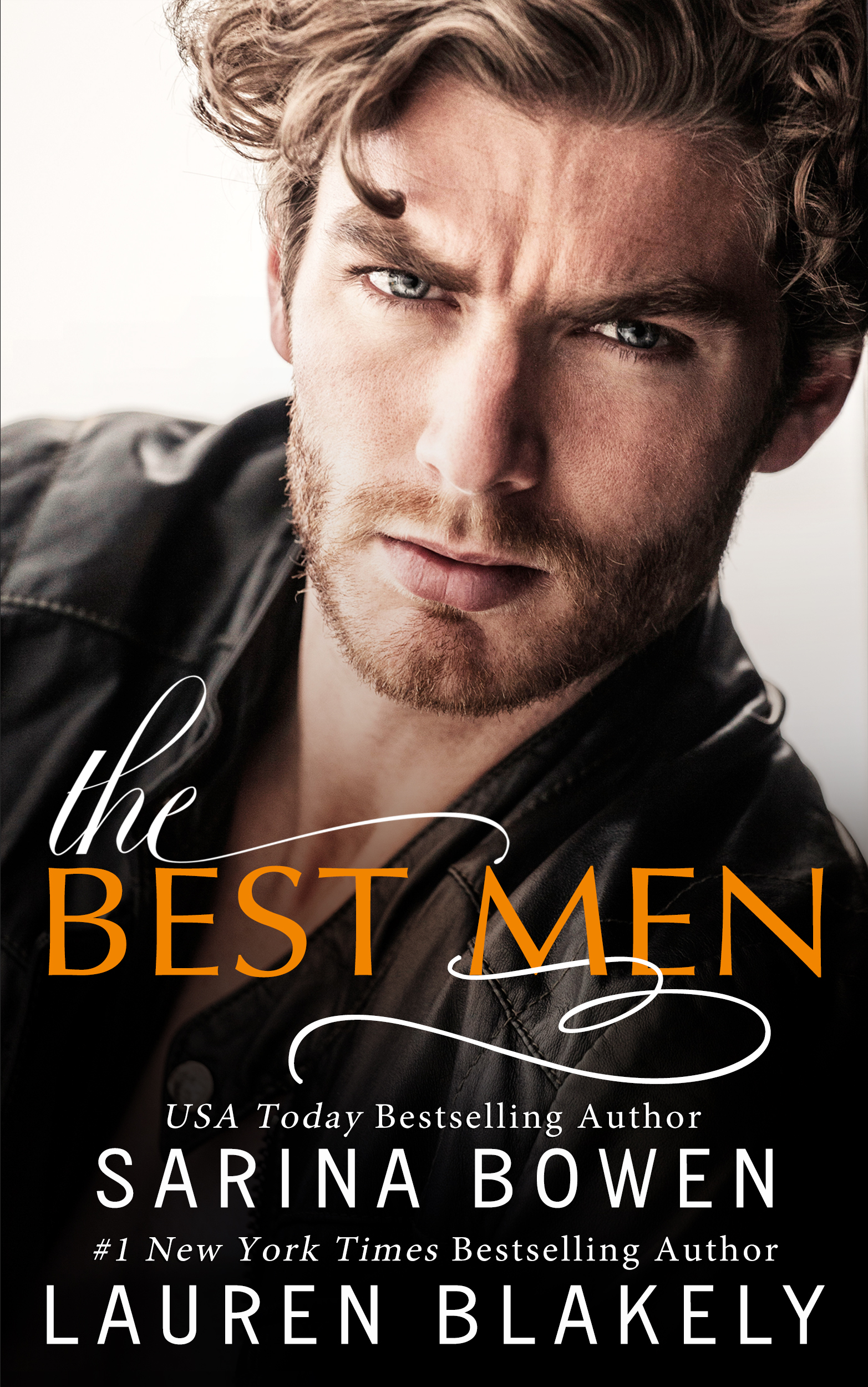 Blurb: In my defense, I was left alone with a bottle of single-malt and a life-long penchant for protecting my baby sister. Still, that's no excuse to send ten drunk-texts on why her hasty marriage would be a mistake. If only I had just texted my sister. But nope. I accidentally sent the message to her, her groom, and his super hot wingman. I also used the phrase "super hot wingman," so I'd like to die now. Instead, I have to plan a wedding with the aforementioned hottie and share a too-small guesthouse in steamy Miami. Three days in the sun with the cocky, charming former athlete who likes to push my buttons? Fine, two can play at that let's-infuriate-each-other game. Until Asher ups the stakes with one wildly sexy suggestion. A no-strings fling, then I go back to my single dad life in New York, and he returns to his star-studded one. Sign me up. But the more nights I spend with the other best man, the more I want days too, and that just can't happen. Especially when I find out the real reason why… Contents Include: First times, a secret to-do list, champion-level flirting, fast cars, #eggplants, and two men who look good in formal wear.
About Lauren Blakely: A #1 New York Times Bestselling, #1 Wall Street Journal Bestselling, and #1 Audible Bestselling author, Lauren Blakely is known for her contemporary romance style that's sexy, sweet, and witty. She also writes USA Today bestselling LGBTQ romance. With fourteen New York Times bestsellers, her titles have appeared on the New York Times, USA Today, and Wall Street Journal Bestseller Lists more than 100 times, with more than 55 titles on the USA Today Bestsellers list alone. She's sold more than 4.5 million books. A Brown University graduate, Lauren likes dogs, cake and show tunes and is the vegetarian at your dinner party. Connect w/Lauren: Website: laurenblakely.com NL Signup: http://laurenblakely.com/newsletter Facebook: http://www.facebook.com/LaurenBlakelyBooks Instagram: http://instagram.com/laurenblakelybooks Twitter: http://twitter.com/LaurenBlakely3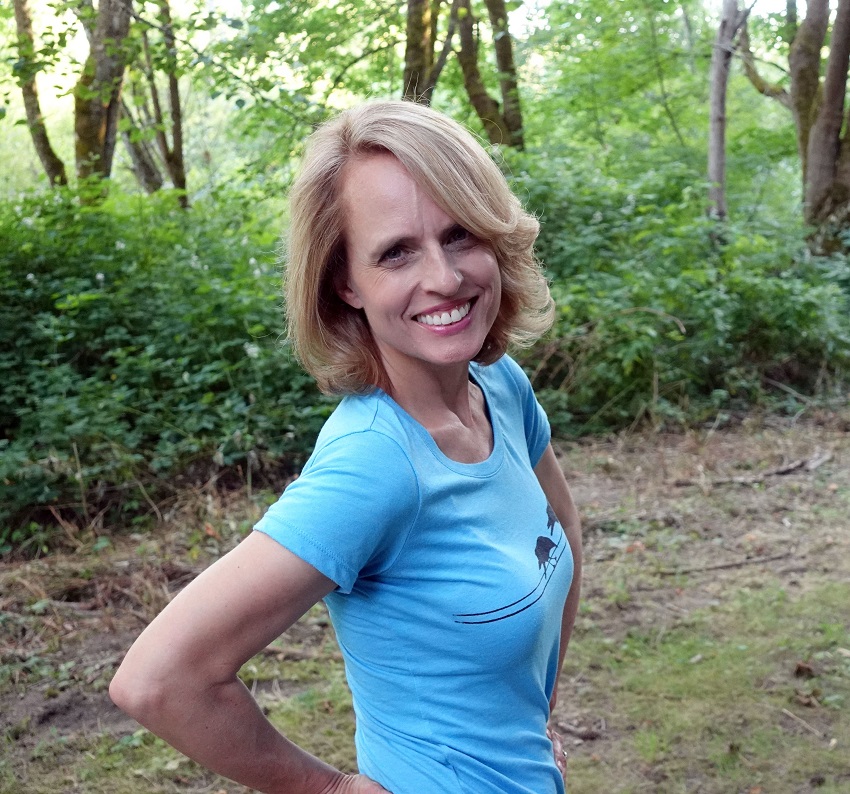 About Sarina Bowen: Sarina Bowen is the award-winning author of more than thirty contemporary novels. She has hit the USA Today bestseller's list nineteen times and counting. Formerly a derivatives trader on Wall Street, Sarina holds a BA in economics from Yale University. Sarina is a New Englander whose Vermont ancestors cut timber and farmed the north country since the 1760s. Sarina is grateful for the invention of indoor plumbing and wi-fi during the intervening 250 years. She lives with her family on a few wooded acres in New Hampshire. Sarina's books are published in over a dozen languages on five continents. Connect w/ Sarina: Website: https://sarinabowen.com/ Newsletter Signup: https://sarinabowen.com/signup Facebook: https://www.facebook.com/authorsarinabowen Instagram: https://www.instagram.com/sarina.bowen/ Twitter: https://twitter.com/SarinaBowen
[I received a digital arc for an honest review]
The Best Men by Sarina Bowen and Lauren Blakely is the first standalone contemporary romance by this author duo. Mark Banks is trying to make up with his beloved little sister after sending some inexcusable drunk texts about her upcoming nuptials and the unforgettable co-best man. Hannah decides the way Mark can redeem himself is by heading down to Miami early to help coordinate the wedding plans with Asher St. James, the man he can't get out of his mind. Asher is intrigued with Mark and his icy persona and makes it his personal mission to thaw Mark out under the hot Miami heat. As Mark and Asher find themselves opening up to each other and putting their preconceived notions of each other behind them they find themselves wanting to be more than just co-best men.
Mark Banks is a man with a serious job, the responsibility of parenting almost full time and trying to accept the fact that his baby sister/best friend is getting married to a man she's known for a short period of time. Mark's opinion on marriage is colored by the recent failure of his college pregnancy wedding that brought him Rosie but also the heartache that was not marrying for love. He has always accepted his bisexuality so his attraction to Asher is not a surprise but an inconvenience none the less. When he finally decides to let go and allow himself to be open to new experiences with Asher he realizes how much he had been missing. Between hot nights at a Miami club to stolen moments at the beach Mark and Asher find themselves becoming far more attached than either is ready to admit to or accept. Real life crashes the party and brings their white hot nights between the sheets to an abrupt end.
I smash my lips to his, and my world ignites. Colors burst, my brain goes haywire, and my entire body thanks me for giving in at last.
Asher St. James acknowledges that he is a bit of a mess. He struggles to keep track of his schedule and his flightiness has brought the bitter end to relationships in the past. He can't believe his attraction to the spreadsheet loving, chess playing finance nerd but once he gets a taste of the snark and heat Mark hides beneath his polos he can't get enough. He is happy to open Mark's eyes to new experiences and is humbled by the fact that Mark is allowing him to be a part of so many firsts. His fears of not being enough or disappointing Mark lead him to hurting himself and Mark as he pulls away for self preservation. He never expects Mark Banks but can't imagine life without him even more.
Experience is irrelevant right now when I know, beyond a shadow of a doubt, that all we both want is to experience each other like this.
Bowen and Blakely created a balanced world of romance, heat, family and drama. None of the different aspects of the story overtook leaving the reader feeling content. You felt the tease of Mark and Asher trying to figure each other out and the satisfaction when the pieces fell into place. With the balancing forces of Hannah, Flip and Valencia helping the two men navigate uncharted waters together you fell for the side characters as well.
4 stars for Mark and Asher finding that they are the best men for each other.